September 17, 2012
September 14, 2012
March 01, 2012
Celebrity Cruises Announces Celebrity Solstice Will Offer 2013 Alaska Cruises!
Celebrity Cruisese Unveils Information About It's 2013 Schedule!
Celebrity Cruises shared a sneak preview of its itinerary plans for the summer of 2013. Speaking to an audience of travel partners and press in London, Celebrity's President & CEO Dan Hanrahan revealed that, for the first time, joining Celebrity Eclipse in offering modern luxury vacation experiences from the UK will be the newly 'Solsticized' Celebrity Infinity.
"Like the reaction to every stunning Solstice Class ship, the response to Celebrity Eclipse from our guests and travel partners has been extremely rewarding, ever since it debuted in Southampton in 2010," said Celebrity's President & CEO Dan Hanrahan. "Our decision to expand our European vacation options from the UK on our newly Solsticized Celebrity Infinity is in direct response to increased demand for more of the modern luxury holidays that only Celebrity can provide, as validated by the expanding host of honors our brand continues to receive."
Within the past three months alone, Celebrity has been named the world's Best Large-Ship Line in the coveted Conde Nast Traveler's annual Readers' Choice Awards (US); "Best Premium Cruise Company" in Travel Weekly's annual Globe Awards (UK); "Best Luxury Cruise Company" in the Travel Agents Association Awards (UK); and "Best Cruise Line in Europe" for the second consecutive year, in addition to "Best Premium Cruise Line," in Travel Weekly's annual Readers' Choice Awards (US).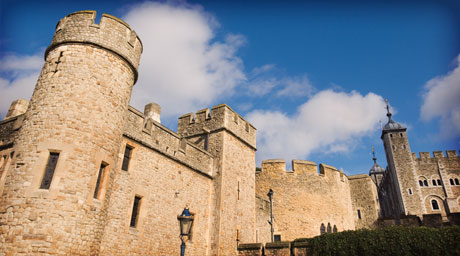 Celebrity Eclipse - which this week was named "Best from the UK" in Cruise Critic's Cruisers' Choice Awards - will continue to offer sailings from Southampton in the spring and summer of 2013, while Celebrity Infinity - which emerged in December 2011 from Celebrity's ambitious, four-ship, $140-million Solsticizing investment - will present enticing new British Isles and Fjords sailings from Harwich, England.
Bigger and better, with the most and newest ships in Europe
The summer of 2013 will mark Celebrity's biggest season ever in Europe, with Celebrity Constellation, Celebrity Equinox, Celebrity Silhouette, and Celebrity Reflection - which debuts in October of this year - all joining Celebrity Eclipse and Celebrity Infinity in offering the broadest array of modern luxury cruises and cruisetours on the newest fleet of ships in the region.
Celebrity Solstice to 'heat things up' in Alaska
The sleek, 2,850-guest flagship of the Solstice Class fleet, Celebrity Solstice - named "Best Premium Ship" in Travel Weekly's annual Readers' Choice Awards (US) - will become the first of its class to offer vacations in Alaska in the summer of 2013, joining Celebrity Century and Celebrity Millennium in pairing Celebrity's chic style and design, signature cuisine, exciting activities and extraordinary service with the region's breathtaking, inspiring scenery.
"Celebrity Solstice is the ideal platform for a genuine modern luxury vacation in the gorgeous state of Alaska," said Hanrahan. "The ship's sheer beauty will perfectly complement the region's incredible scenery. And with 85 percent veranda accommodations, our guests will have that many more opportunities to take in the endlessly appealing views, combined with our unparalleled onboard experience and service provided by the best group of hospitality professionals in the world."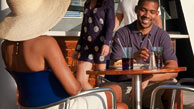 Rounding out Celebrity's 2013 summer season
Celebrity Summit, which just this month became the third in Celebrity's Millennium Class fleet to complete the brand's noted Solsticizing initiative - incorporating a host of guest-favorite venues and experiences from the Solstice Class onto the Millennium Class - will once again offer Celebrity's popular Bermuda vacation experiences from the Northeast.
The intimate, 96-guest Celebrity Xpedition - ranked among the top 20 small ships in the world in Conde Nast Traveler's "Best Ships in the World" readers' poll this year - will continue to offer the once-in-a-lifetime vacation experiences the brand has offered year-round since 2004 in the enchanting Galapagos Islands.
Complete details of Celebrity's summer 2013 itineraries - including the full slate of featured destinations, cruisetours and dates of departure - will be announced when the first of the series opens for booking in early March. The line will continue to present special booking options exclusively for the valued members of its Captain's Club loyalty program.
View Celebrity Cruises Alaska Cruises & Cruisetours
View Celebrity Cruises Europe Cruises
January 15, 2012
January 09, 2012
January 07, 2012
January 02, 2012
November 10, 2011
November 09, 2011
September 15, 2011
August 24, 2011
August 03, 2011
July 20, 2011
July 19, 2011
June 07, 2011
May 10, 2011
April 14, 2011
April 08, 2011
March 16, 2011
February 23, 2011
February 22, 2011
December 09, 2010
December 01, 2010
November 02, 2010
September 24, 2010
September 08, 2010
July 29, 2010
June 25, 2010
June 22, 2010
April 27, 2010
February 23, 2010
February 22, 2010
February 10, 2010
February 04, 2010
December 18, 2009
December 16, 2009
December 01, 2009
October 13, 2009
October 01, 2009
September 29, 2009
September 24, 2009
September 23, 2009
September 17, 2009
February 18, 2009
January 09, 2005
January 03, 2005
December 30, 2004
December 28, 2004
December 21, 2004
December 14, 2004
December 06, 2004
November 26, 2004
November 12, 2004
November 09, 2004
November 02, 2004
October 25, 2004
October 22, 2004
October 06, 2004