OCEANIA CRUISES UNVEILS SUMMER 2013 EUROPEAN VOYAGES
2013 European Cruise Season with Oceania Cruises Features New Ports, Itineraries and More Sea Days!
Oceania Cruises' summer 2013 itineraries feature three ships - Riviera, Marina and Nautica - deployed to cultural, scenic and exotic ports throughout Europe. Including voyages from April through September, the summer 2013 European season is available for booking on March 7, 2012, and features first-time ports, new itineraries and the addition of extra sea days, allowing guests to fully indulge in the line's onboard culinary and enrichment experiences.
All summer 2013 voyages booked by June 30, 2012, feature two-for-one cruise fares and free air transportation, bonus savings of up to $3,500 per stateroom and, for added value, two-for-one deposits on bookings made by March 31, 2012.
With the upper-premium line's recently introduced beverage packages, priced from $29.95 per guest, per day, and new shore excursion options with savings up to 40 percent for an unlimited package of tours, guests can enjoy enhanced value and convenience to further customize the ideal cruise vacation.
"Oceania Cruises' 2013 Europe schedule offers extraordinary experiences in spring, summer and fall," stated Kunal S. Kamlani, the line's president. "With Riviera returning for a full season, we continue to provide our guests with the most exciting and unique itineraries throughout the Mediterranean, Greek Isles, Black Sea and Scandinavia."
Explore the Mediterranean & Black Sea
Riviera, which makes her debut in Europe in May 2012, returns in 2013 to explore the Western and Eastern Mediterranean with new 7-, 10- and 12-day cruises, from vibrant Barcelona to exotic Istanbul. Featured itineraries include the 10-day Italian Escapade (July 3 and August 28, 2013) from Rome (Civitavecchia) to Venice with stops in Florence (Livorno), Sorrento and Amalfi along the Amalfi coast, Taormina (Sicily), Corfu, Montenegro and Dubrovnik (Croatia) and a full day at sea before reaching Venice for an overnight stay.
Marina offers a new 10-day Treasures of the Ancients itinerary, that sails round-trip from Barcelona (November 10) calling at Valencia and Palma de Mallorca in Spain; Algiers, a new port for Oceania Cruises; Palermo, Rome (Civitavecchia) and Florence (Livorno), Italy; Monte Carlo and Provence (Marseille).
Discover Northern Europe & Baltic Capitals
Marina and Nautica venture throughout Scandinavia and the Baltic, including a visit to the Polar Ice Barrier. Marina's Baltic Odyssey, a new 10-day itinerary from Stockholm to Copenhagen with visits to Helsinki, St. Petersburg (three full days), Tallinn, Gdansk, and Berlin, departs June 25, July 5 and September 3, with a special Oceania Club Reunion Cruise on August 24.
On July 4, Nautica will offer an 18-day Voyage of the Midnight Sun from London to Copenhagen visiting 12 ports in Norway with overnight stops in Honninsvag (North Cape) and four sea days. Nautica's July 22 Medieval Marvels, a 10-day cruise from Copenhagen to Stockhom, features the new port of Klaipeda, Lithuania, a picturesque seaside city at the mouth of the Dange River and Baltic Sea.
Cruise Continental Europe in Grand Style
Rounding out the European itineraries, Marina and Nautica feature 7-, 10- and 12-day itineraries that capture "the best of the best" ports of call. "Cultural Connoisseur" - which departs September 27 - on Marina is a 12-day voyage from London to Barcelona, and on June 6, European Treasures on Nautica is a 14-day cruise from Rome to London.
Oceania Cruises European Cruise Sale From $1650 US!
Posted by Denise at
11:57 AM
|
Comments (0)
Celebrity Cruises Announces Celebrity Solstice Will Offer 2013 Alaska Cruises!
Celebrity Cruisese Unveils Information About It's 2013 Schedule!
Celebrity Cruises shared a sneak preview of its itinerary plans for the summer of 2013. Speaking to an audience of travel partners and press in London, Celebrity's President & CEO Dan Hanrahan revealed that, for the first time, joining Celebrity Eclipse in offering modern luxury vacation experiences from the UK will be the newly 'Solsticized' Celebrity Infinity.
"Like the reaction to every stunning Solstice Class ship, the response to Celebrity Eclipse from our guests and travel partners has been extremely rewarding, ever since it debuted in Southampton in 2010," said Celebrity's President & CEO Dan Hanrahan. "Our decision to expand our European vacation options from the UK on our newly Solsticized Celebrity Infinity is in direct response to increased demand for more of the modern luxury holidays that only Celebrity can provide, as validated by the expanding host of honors our brand continues to receive."
Within the past three months alone, Celebrity has been named the world's Best Large-Ship Line in the coveted Conde Nast Traveler's annual Readers' Choice Awards (US); "Best Premium Cruise Company" in Travel Weekly's annual Globe Awards (UK); "Best Luxury Cruise Company" in the Travel Agents Association Awards (UK); and "Best Cruise Line in Europe" for the second consecutive year, in addition to "Best Premium Cruise Line," in Travel Weekly's annual Readers' Choice Awards (US).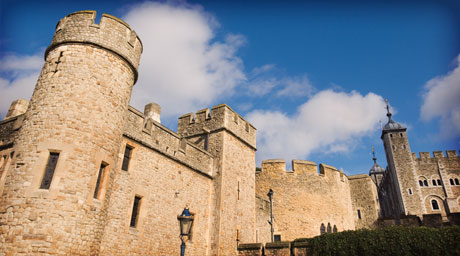 Celebrity Eclipse - which this week was named "Best from the UK" in Cruise Critic's Cruisers' Choice Awards - will continue to offer sailings from Southampton in the spring and summer of 2013, while Celebrity Infinity - which emerged in December 2011 from Celebrity's ambitious, four-ship, $140-million Solsticizing investment - will present enticing new British Isles and Fjords sailings from Harwich, England.
Bigger and better, with the most and newest ships in Europe
The summer of 2013 will mark Celebrity's biggest season ever in Europe, with Celebrity Constellation, Celebrity Equinox, Celebrity Silhouette, and Celebrity Reflection - which debuts in October of this year - all joining Celebrity Eclipse and Celebrity Infinity in offering the broadest array of modern luxury cruises and cruisetours on the newest fleet of ships in the region.
Celebrity Solstice to 'heat things up' in Alaska
The sleek, 2,850-guest flagship of the Solstice Class fleet, Celebrity Solstice - named "Best Premium Ship" in Travel Weekly's annual Readers' Choice Awards (US) - will become the first of its class to offer vacations in Alaska in the summer of 2013, joining Celebrity Century and Celebrity Millennium in pairing Celebrity's chic style and design, signature cuisine, exciting activities and extraordinary service with the region's breathtaking, inspiring scenery.
"Celebrity Solstice is the ideal platform for a genuine modern luxury vacation in the gorgeous state of Alaska," said Hanrahan. "The ship's sheer beauty will perfectly complement the region's incredible scenery. And with 85 percent veranda accommodations, our guests will have that many more opportunities to take in the endlessly appealing views, combined with our unparalleled onboard experience and service provided by the best group of hospitality professionals in the world."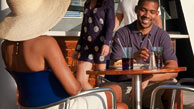 Rounding out Celebrity's 2013 summer season
Celebrity Summit, which just this month became the third in Celebrity's Millennium Class fleet to complete the brand's noted Solsticizing initiative - incorporating a host of guest-favorite venues and experiences from the Solstice Class onto the Millennium Class - will once again offer Celebrity's popular Bermuda vacation experiences from the Northeast.
The intimate, 96-guest Celebrity Xpedition - ranked among the top 20 small ships in the world in Conde Nast Traveler's "Best Ships in the World" readers' poll this year - will continue to offer the once-in-a-lifetime vacation experiences the brand has offered year-round since 2004 in the enchanting Galapagos Islands.
Complete details of Celebrity's summer 2013 itineraries - including the full slate of featured destinations, cruisetours and dates of departure - will be announced when the first of the series opens for booking in early March. The line will continue to present special booking options exclusively for the valued members of its Captain's Club loyalty program.
View Celebrity Cruises Alaska Cruises & Cruisetours
View Celebrity Cruises Europe Cruises
Posted by Denise at
11:53 AM
|
Comments (0)