2011 A Year Past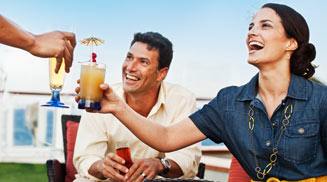 As 2011 ends, a new year with so many possibilities begins. I must admit that the thought of starting over in January sounds good to me!
My daily job is to help people choose the right cruise ship for their vacation and make sure the booking process is easy. I enjoy helping them plan their dream trip and making it a vacation they look back at fondly.
Over the years I have received many cards, gifts and emails of thanks. It is those days that I am most happy with my job. It means all the work I've done was for good.
In 2012 I want to take more time to enjoy the little things in life. What do you want in 2012?
I wish you all a happy and healthy new year with at least one great vacation! :)
Yours Truly, Denise Blackmore
Posted by Denise at December 31, 2011 04:07 PM