MARTINA MCBRIDE ONBOARD VOYAGER OF THE SEAS!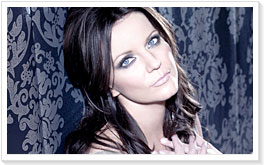 In November 2011, Royal Caribbean International will have a party onboard the Voyager of the Seas featuring country singer Martina McBride. Royal Caribbean is celebrating it's return to New Orleans.
The eight-time "Best Cruise Line Overall" award winner has teamed with Republic Nashville to treat invited guests to a special, live performance by one of country music's most beloved artists, Martina McBride.
Martina debuted her new ablum, Eleven, on October 11th. The concert will be onboard Royal Caribbean's Voyager of the Seas Saturday, November 19th. Voyager of the Seas is the largest and most innovative cruise ships ever to homeport in New Orleans. The concert by Martina is for invited guests in the ship's Lyric Theatre before the ship set sails on it's 7 night Western Caribbean Thanksgiving cruise.
About Marina McBride

GrammyR-winning recording artist with more than 18 million in album sales

Twenty-four Top 10 singles, including six that hit No. 1

Four-time CMA Female Vocalist of the Year

Three-time ACM Female Vocalist of the Year

Hits include: Independence Day, This One's for the Girls and Ride

First album on Republic Nashville, ELEVEN, includes her first new music since 2009 - Teenage Daughters and I'm Gonna Love You Through It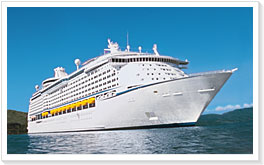 About Voyager of the Seas

Ranks among one of the world's 10 largest, most innovative cruise ships

Features a rock-climbing wall, ice-skating rink, nine-hole mini-golf course, in-line skating track, full-size basketball court, Casino Royale , Royal Promenade, boutiques, restaurants, bars and lounges

Offers world-renowned Gold Anchor Service, which comprises the Royal Advantage - our drive to provide the most innovative ships, destinations and personalized service

Sails to: Caribbean, Europe, Australia, Asia

Take a cruise to the Caribbean with Cruising2Mexico.com

Posted by Denise at November 9, 2011 11:12 AM