Alaska with Celebrity Cruises
It's more than just the higher altitudes that take your breath away.
From a breathtaking view of Hubbard Glacier to the totem poles of Ketchikan to a ceremonial salmon bake on the shore, Alaska is as rugged and romantic as you always imagined. And with our stunning ships to add to the excitement of it all, we offer the most scenic and relaxing way to get to some of the most spectacular corners of Alaska. So, experience complete exhilaration with a vacation to places few people ever get to see.
Celebrity's Alaska
Celebrity ships roam translucent waters on a variety of exciting routes. You'll marvel at ever-changing views of floating glaciers. Breathe in crisp fresh air. Be hypnotized by eagles soaring overhead. And simply be amazed by a different natural wonder every time you walk out your door. And expert naturalists accompany each cruise to provide firsthand knowledge on the local wildlife, geography and history to immerse you completely in your adventure to one of the greatest unspoiled lands on Earth.
We offer 10 spectacular itineraries from 7 to 14 nights giving you the option to go exactly where you want. Cruise Hubbard Glacier, the largest tidewater glacier on the North American Continent. Behold the wonders of the Inside Passage from your private veranda. Pay homage to the Tracy Arm Fjord - once seen, never forgotten. Step back into time by visiting Icy Straight Point an area that began as a Salmon Cannery and is now a beautiful and inviting cruise ship destination.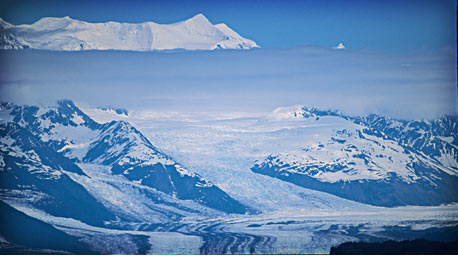 Celebrity's Alaska Cruisetours
The best way to get acquainted with Mother Nature's piece de resistance is by combining the grace and beauty of a cruise with an explorer's land based journey. Enhance your vacation by embarking on a 3- to 7-night pre- or post-cruise land adventure by booking a Cruisetour. Choose from 21 Cruisetours, each one designed to showcase the most intimate regions of Alaska. Travel to remarkable inland places you won't experience on your cruise, including the six million acre Denali National Park, Anchorage, Fairbanks, Talkeetna, Seward and Alyeska. You'll be guided by expert Tour Directors who know this land like no one else. And they'll provide concierge-style service, 24/7 - exactly as you'd expect from us.
Take a seat in your wide, leather, swiveling chair on our magnifi cent glass-domed train, the Wilderness Express. Not an ordinary train, you'll enjoy sumptuous cuisine in the bistro - serving Alaska specialties - and the full-service bar. When not on the train, you?ll travel on luxurious, air-conditioned motorcoaches. And at night, you'll rest easy in well-appointed and centrally located resorts that are surrounded by natural beauty.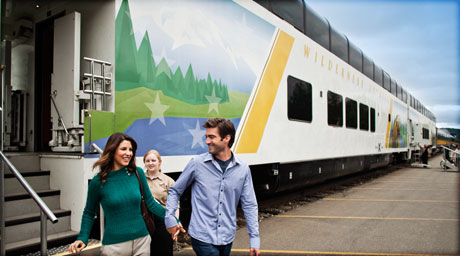 Five of our Cruisetours transport you to the Canadian Rockies and Whistler. You'll visit majestic sites like Vancouver and Whistler - the sites that captivated the world during the 2010 Winter Olympics. Travel to scenic resort towns to vibrant cities. Explore natural wonders of Lake Louise. Newly remodeled traincars take a scenic route through the 2,564 square mile valleys and mountains of Banff National Park. Get your cameras ready, this journey is a vision to behold.
New - our ultimate Cruisetour
The Ultimate Cruisetour is an 18-night adventure throughout Alaska and Canadian Rockies. It'll take trains, ships and motorcoaches to transport you from the day-to-day to must-see destinations. After a 6-night pre-cruise tour of the naturally beautiful Canadian Rockies, depart from Vancouver for an extraordinary 7-night Alaska cruise. Then from Seward, enjoy 5 more nights of escorted land exploration to the heart of Alaska. From Calgary to Fairbanks, from coast to the interior, the ultimate Alaska is a magnifi cent break from reality.
View Celebrity Cruises Alaska Cruise & Cruisetour Deals Here!
Posted by Denise at April 14, 2011 04:21 PM