Celebrity Cruises adding exotic escapes to premium vacation line-up with introduction of new Asia itineraries. First-ever Asia season for premium cruise brand Celebrity Cruises
Miami - (April 06, 2011 ) - From the Great Wall to the river markets of Vietnam, Asian culture has long intrigued vacationers who seek exotic lands and exquisite cultural experiences. Premium cruise brand Celebrity Cruises will give vacationers a way to enjoy Asia in style when it introduces its first-ever season in the region, during the winter of 2012-13, on Celebrity Millennium, which Celebrity plans to "Solsticize" in April 2012.
"Visiting the Far East for the first time is the result of constantly listening to consumers, who have told us they're eager to vacation in the region with Celebrity," said Dan Hanrahan, President and CEO, Celebrity Cruises. "We know that vacationers' time is precious, and by delivering a destination as culturally rich and compelling as Asia, with a luxurious shipboard environment that offers truly extraordinary accommodations, service, cuisine and activities, we are offering them the opportunity to experience a deeply rewarding, memorable holiday."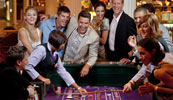 More luxury, new verandas
Celebrity Cruises coined the word "Solsticize" last year, referring to the addition of some of the most popular venues on the line's widely heralded Solstice Class ships, to its Millennium Class ships. In keeping with those plans, when Celebrity Millennium becomes the first Celebrity Cruises ship to sail an Asia season, she will do so with a new slate of AquaClass staterooms. In a drydock scheduled for April 2012, 70 of the ship's existing Concierge Class staterooms will be converted to Celebrity's signature, industry-first, spa-inspired AquaClass staterooms, and an additional 37 will be built. Guests who book sumptuous "Celebrity Suites" in which to enjoy Celebrity's Asia cruises will also enjoy more time outdoors on a new veranda, as Celebrity plans to add these to Celebrity Millennium's eight existing suites in this category. Celebrity also plans to add six inside staterooms and 17 oceanview staterooms, increasing the total number of available staterooms to 1,079.
New countries, exotic cultures
During the 2012/13 winter season, Celebrity Millennium will visit nine countries new to the brand, including Vietnam, Thailand and China, among others. Celebrity's inaugural Asia season will consist of a series of 14-night open-jaw cruises between Singapore and Hong Kong. Overnight stays in ports like Singapore; Bangkok, Thailand; Ho Chi Minh City, Vietnam; Halong Bay, Vietnam and Hong Kong, China offer more opportunities for travelers to immerse themselves in Asian culture. The season also will include two 14-night sailings roundtrip from Singapore with overnight stays in Bali, Indonesia, in January 2013.
Bookending Celebrity Millennium's core Asia season will be two transpacific voyages offering unique experiences. The westbound cruise will coincide with the total solar eclipse in November 2012. Guests will be able to view the eclipse while at sea, when sailing from Fiji to New Zealand. In April 2013, Celebrity Millennium will reposition from Hong Kong to Shanghai on a cruise featuring overnight calls in Hong Kong and Beijing (Tianjin), China. The ship will then continue eastbound across the North Pacific to Alaska and will call at various ports in China, Japan, and Russia.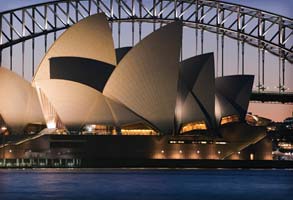 Guests who wish to deepen their experience in Asia can take advantage of one of Celebrity's cruisetours, which combine a cruise with a five-night pre- or post-cruise escorted land package out of Hong Kong. The cruisetours will feature trips to Xian and Beijing to view the famed Terra Cotta Warriors and the Great Wall of China. All of these packages are escorted by a local tour director and include hotel accommodations, transportation, select activities, breakfasts and some additional meals.
While sailing, a variety of shore excursions are available to travelers who wish to immerse themselves in the region. A number of overnight stays in port during the Asia cruises will offer guests the opportunity to enjoy two- or three-day excursions. Examples of these include a two-night/three-day overland experience from Bangkok to Siem Reap to visit Angkor Wat in Cambodia. The tour focuses on the temples of Angkor to see the best examples of stone carvings recovered from temples across Cambodia. During cruises that include an overnight stay in port at Halong Bay (Hanoi), Vietnam, an overnight shore excursion includes a visit to the Old Quarter of Hanoi; an opportunity to witness unique Vietnamese performing arts at the Hanoi Water Puppet Theatre; enjoy dinner at a traditional Vietnamese restaurant; and an overnight stay in a leading hotel in Hanoi. Guests also will experience the Vietnam Museum of Ethnology, the Ho Chi Minh Quarter, One Pillar Pagoda, the Temple of Literature, Hoa Lo Museum, as well as a gentle ride on a traditional street cyclo, and lunch at Vietnamese restaurant.
Celebrity also recently announced additional expansion in the Eastern Hemisphere - the award-winning, 2,850-guest Celebrity Solstice, will be the newest Celebrity ship to sail a full winter season in Australia/New Zealand in 2012-13.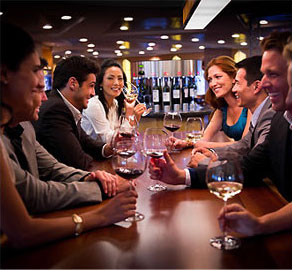 More details will be available on April 8, when bookings for Celebrity's new 2012-13 Asia itineraries will open for sale.
Members of Celebrity's Captain's Club loyalty program are eligible to receive up to $600 savings per stateroom when booking 2012-13 Asia itineraries before July 29, 2011.
Shore excursions and cruisetours are not included in cruise fare.
Celebrity Cruises' iconic "X" is the mark of the world's top-rated premium cruise line, with spacious, stylish interiors; dining experiences elevated to an art form; personalized service, with a guest-to-staff ratio of nearly 2:1; unexpected, trendsetting onboard activities, all designed to provide an unmatchable experience for vacationers' precious time. Celebrity sails to Alaska, Australia/New Zealand, Bermuda, California, Canada/New England, the Caribbean, Europe, Hawaii, the Pacific Coast, Panama Canal, South America, and year-round in the Galapagos Islands. Celebrity also offers immersive cruisetour experiences in Alaska, Australia/New Zealand, Canada, Europe and South America. One of the fastest-growing major cruise lines, Celebrity's fleet currently consists of nine ships, with two additional Solstice Class ships scheduled to join the fleet: Celebrity Silhouette in July 2011, and Celebrity Reflection in Fall 2012. For more information, contact a Celebrity Five Star Agent at Cruising2Paradise.com #1-800-738-8837.
Posted by Denise at April 7, 2011 04:06 PM