Royal Caribbean Cruises Ltd. Chairman and CEO, Richard D. Fain, honored with a Travel Weekly Lifetime Achievement Award
Royal Caribbean International, Celebrity Cruises Recognized at Annual Reader's Choice Awards
Miami - (December 20, 2010 ) - Richard D. Fain, chairman and chief executive officer of Royal Caribbean Cruises Ltd., has been honored with a Lifetime Achievement Award by Travel Weekly, the national newspaper of the travel industry. Fain accepted the prestigious award December 16, in front of a full house of travel industry insiders during the annual Reader's Choice Awards black tie gala dinner held at the Plaza Hotel in New York City.
"The Travel Weekly Lifetime Achievement Award is given to an individual whose efforts have led to extraordinary results within an enterprise and who also has made significant contributions to the industry as a whole," said Arnie Weissmann, vice president, editor-in-chief, Travel Weekly. "Richard Fain's career has provided a model of vision and accomplishment to inspire tomorrow's leaders."
"I am humbled and honored to be the recipient of this award especially because it was awarded by Travel Weekly's readers, most of whom are travel agents. The growth of our industry and its many exciting changes would not have been possible without the biggest driver of Royal Caribbean's overall success - our people - our shipboard teams, as well as our shoreside employees. Accepting this award is especially meaningful as our company is being recognized by the travel agent community with nine awards overall," said Fain. "For 30 years, I've had the privilege to participate in the travel industry, working with talented people while helping travelers experience the world. The legacy of the recipients of the Travel Weekly Lifetime Achievement Award collectively defines the environment that the travel industry operates in today and it is an honor to join such a distinguished group of recipients."
Fain first joined Royal Caribbean in 1979 as an outside director on the company's Board of Directors. He became Chairman and CEO in 1988, and now oversees the global cruise company operating 40 ships under the Celebrity Cruises, Royal Caribbean International, Pullmantur, Azamara Club Cruises and CDF Croisieres de France brands. Prior to joining Royal Caribbean, Fain spent 13 years as treasurer, chief financial officer and joint managing director of Gotaas-Larsen Shipping Corp., a London-based owner and operator of cargo ships.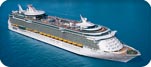 He serves as a member of the Florida 100, the national board of the Posse Foundation and the University of Miami's Board of Trustees. Fain also is former chair of the United Way of Miami-Dade, the Miami Business Forum, the Greater Miami Convention and Visitors Bureau.
He also is a past chair of the Cruise Lines International Association (CLIA), and industry trade association representing nearly 17,000 affiliated travel agencies and the bulk of the world's cruise lines. He holds a B.S. degree in economics from the University of California Berkeley and an M.B.A. from the Wharton School of Business at the University of Pennsylvania.
Previous recipients of the Travel Weekly Lifetime Achievement Award have included: Bill Marriott, Gordon Bethune, Marilyn Carlson Nelson, Arthur Tauck, Tim and Nina Zagat and Bob Dickinson.
Royal Caribbean International won six awards - that's more than any other cruise line in this year's Reader's Choice Awards:

Best Domestic Cruise Line

Best Cruise Line in the Caribbean

Best Rookie Cruise Ship: Oasis of the Seas

Best Cruise Ship Overall: Oasis of the Seas

Best Sales & Service

Sister cruise line Celebrity Cruises won three of the Reader's Choice Awards in the following categories:

Best Premium Cruise Line

Best Premium Cruise Ship: Celebrity Solstice

Best Cruise Line in Europe

Royal Caribbean Cruises Ltd. is a global cruise vacation company that operates Royal Caribbean International, Celebrity Cruises, Pullmantur, Azamara Club Cruises and CDF Croisieres de France. The company has a combined total of 40 ships in service and two under construction. It also offers unique land-tour vacations in Alaska, Asia, Australia/New Zealand, Canada, Dubai, Europe and South America.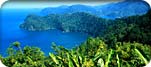 For more information contact a Royal Caribbean or Celebrity Cruises Specialist at Cruising2Europe.com #1-800-738-8837.
Posted by Denise at December 27, 2010 02:02 PM