Celebrity Cruises and Miami Dolphins Team Up to Win Fight Against Breast Cancer 25 survivors to be honored on field and on stylish new 'Celebrity Eclipse'
Miami - (October 20, 2010 ) - Two leading Miami-based organizations - one which entertains and energizes consumers on land, the other which entertains and offers restorative premium vacations at sea - have united in the fight against breast cancer. Top-rated premium cruise line Celebrity Cruises has teamed with the Miami Dolphins to raise awareness of the importance of finding a cure for the devastating disease.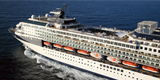 The two organizations - each recognized for their ongoing efforts for and devotion to the cause - will identify through the UM Sylvester Comprehensive Cancer Center 25 breast cancer survivors in South Florida and honor them with some of the best experiences both Celebrity Cruises and the Dolphins have to offer.
This Sunday, these women will be honored by Celebrity Cruises and the Miami Dolphins in a special pre-game ceremony at the Dolphins' home game, walking the orange carpet at Sun Life Stadium and being individually introduced to the tens of thousands of "Finatics" in attendance. At game time, they will be hosted by Celebrity Cruises and Miami Dolphins executives at an exclusive reception in the stadium's Ford Sideline Club & Lounge to cheer on the Dolphins as they take on the Pittsburgh Steelers. Then, when Celebrity's newest Solstice Class ship - Celebrity Eclipse - debuts in Miami in November, the 25 honorees will be treated to a complimentary, celebratory cruise experience hosted by Celebrity's President & CEO Dan Hanrahan and the ship's Godmother, highly accomplished ocean-racing yachtswoman and author Emma Pontin, herself a survivor of the disease and outspoken advocate for the cause. "All of us at Celebrity Cruises are honored to have the opportunity to host these incredible women who have endured so much, and have emerged victorious. These 25 represent all of the women who are winning this difficult battle daily, and we salute their bravery," said Celebrity's President and CEO Dan Hanrahan. "We also are honored and thrilled to partner with the Miami Dolphins in extending both of our organizations' continuing commitment to raise awareness of the great importance of finding a cure for this disease."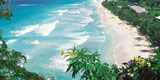 "We salute Celebrity Cruises for their generosity toward these valiant women who are an inspiration to all of us," said Miami Dolphins CEO Mike Dee. "We look forward to celebrating their triumph against this insidious disease by rolling out the orange carpet for them at our next home game."
Prior to game day, check out the 25 women's heroic personal stories and profiles in a web-based pictorial tribute at Miami Dolphins website and on social media channels.
On Celebrity Eclipse, the honorees will enjoy the host of attributes that have become synonymous with Celebrity's Solstice Class ships, including the hip "Celebrity iLounge" that made Celebrity Cruises the industry's first Authorized Apple Reseller; "Qsine," the first seagoing restaurant to feature a menu and wine list on an iPad, and an engaging food-as-theater dining experience; Celebrity's iconic half-acre Lawn Club, with real, growing grass; 10 unrivaled dining venues, including Qsine; modern, stylish interiors designed by some of the world's best architects and designers; hip, cool nightclubs and lounges, including CellarMasters, with the industry's first installation of the innovative Enomatic, by-the-glass wine serving system; one of the broadest and best wine offerings in the industry, served by one of the world's largest staffs of certified sommeliers; one of the world's largest permanent collections of original contemporary art, and the industry's first self-guided art tours to be presented on an iPad; widely varied entertainment, including custom aerial production shows and live music; the extensive array of entertaining and enriching onboard programming offered through "Celebrity Life," including instruction on the latest iPods, MacBooks and iLife classes; language learning through Rosetta Stone; comparative wine tastings with Riedel Crystal, and enrichment presentations with Smithsonian Journeys.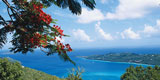 Celebrity Cruises is designed for discerning cruisers, with modern, sophisticated environments, impeccable service, enriching and inspiring onboard programs, and award-winning cuisine. The ultimate in premium cruising, Celebrity sails in Alaska, Australia/New Zealand, Bermuda, California, Canada/New England, Europe, Hawaii, the Pacific Coast, Panama Canal, South America, and year-round in the Caribbean and the Galapagos Islands. Celebrity also offers immersive cruisetour experiences in Alaska, Australia/New Zealand, Canada, Europe and South America. Celebrity's mega-series of honors include being named the top mega-ship line in Conde Nast Traveler's annual Readers' Choice Awards (November 2009). Celebrity's fleet currently consists of 10 ships. Its $3.7-billion investment in building five stylish Solstice Class ships between 2008-2012 represents the largest five-year investment in premium cruising. For more information, contact a Celebrity Five Star Agent at Cruising2Alaska.com #1-800-738-8837.
Posted by Denise at October 27, 2010 09:12 AM