ROYAL CARIBBEAN ANNOUNCES SALES EXECUTIVE PROMOTIONS
MIAMI, August 30, 2010 - Royal Caribbean International today announced two executive promotions within the cruise line's Sales, Trade Support and Services department. Ken Muskat is named Vice President to oversee the growth of the cruise line's consumer outreach efforts and Joanne Schimelman is appointed Vice President of Sales and National Accounts. Ms. Schimelman now manages the day-to-day functions of the entire North American sales force and Mr. Muskat leads the dedicated team of Certified Vacation Planning agents, who help those vacationers whose channel of choice is to plan their vacations with the cruise line.
"I am delighted with Joanne and Ken's promotions, which will further Royal Caribbean's success in selling the world's most innovative cruise line," said Vicki Freed, senior vice president of Sales, Trade Support and Services, Royal Caribbean International. "We are fortunate that Ken will bring with him to his new role a firsthand perspective and sensitivity to the crucial role that travel agents play in our business, as well as have Joanne's industry expertise brought to the entire North American sales force. I thank Joanne and Ken for their leadership and wish them continued success in their new roles."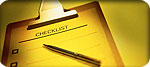 With more than 15 years at Royal Caribbean, Mr. Muskat has served in a variety of positions in Royal Carbbean's Hotel Operations, Strategic Planning, Marketing and Sales, and most recently has been integral in leading the continuous success of the cruise line's North American sales force as Vice President. Throughout, he has spearheaded many new and innovative programs to engage the cruise line's valued travel agent partners, such as initiating and starring in the industry's first weekly online radio show for travel trade and consumers, 'Why Not Talk Cruise,' and helped foster closer relationships with our valued travel agent partners."
In her former position as Vice President of National Account Sales, Ms. Schimelman has succeeded in managing some of the cruise line's largest accounts, including consortia, home-based networks, franchise organizations and online channels. She too has an extensive track record, with more than 15 years of cruise line sales and marketing experience.
Royal Caribbean International is a global cruise brand with 21 ships currently in service and one under construction. The line also offers unique cruisetour land packages in Alaska, Dubai, Europe, Australia and New Zealand, and South America. For additional information or to make reservations, contact a Royal Caribbean WOW Specialist at Cruising2Europe.com #1-800-738-8837.
Posted by Denise at August 31, 2010 09:37 AM