Short But Oh, So Sweet: Celebrity Cruises to reprise four- and five-night Caribbean Sailings in 2009
Miami - (April 15, 2008 ) - Celebrity Cruises' four- and five-night Caribbean sailings are perfect getaways for guests who crave a taste of the line?s signature service with style and the spectacular sunsets of the Caribbean. The line?s 2009-2010 winter Caribbean season will feature, for the third consecutive year, a series of these sailings on the recently refurbished Celebrity Century. These voyages opened for sale today. From December 12, 2009 through April 22, 2010, Celebrity Century will sail a total of 29 short Western Caribbean itineraries, departing from Miami, Florida, on Mondays, Thursdays, and Saturdays. Each itinerary features two ports of call; these include Ocho Rios, Jamaica; Georgetown, Grand Cayman; Cozumel, Mexico; and Key West, Florida.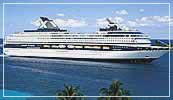 Onboard the 1,814-guest Celebrity Century, guests can enjoy all the enhancements made when the ship underwent a $55-million makeover in 2006. These upgrades included the addition of 314 new verandas, 14 new suites, 10 new staterooms ranging from inside to veranda categories, and an expanded number of ConciergeClass category staterooms. Celebrity also expanded its AquaSpa, added the specialty restaurant, Murano, refurbished the main dining room, created the first ice bar at sea, and enhanced the bedding in staterooms.
In port, guests can experience the delights of the Caribbean through a variety of shore and land excursions, such as "Temazcal Mayan Steamlodge Experience" in Cozumel, which includes a shaman-guided ritual reflective of those that the ancient Mexicans would perform; "Chukka Ultimate Adventure" in Ocho Rios, which offers a horseback ride along the White River, river innertubing, a Jamaican lunch and a hike; or "Taste of Key West," a guided walking tour through the town?s colorful gardens and historic buildings, with delectable treats included.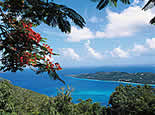 To learn more about Celebrity's 2009-2010 short Caribbean sailings, guests are encouraged to visit Celebrity Cruises website. Guests also can tour Celebrity Century.
Celebrity Cruises offers comfortably sophisticated, upscale cruise experiences with highly personalized service, exceptional dining, and extraordinary attention to detail. Celebrity sails in Alaska, Australia/New Zealand, California, Canada/New England, the Caribbean, Europe, Galapagos Islands, Hawaii, the Pacific Coast, Panama Canal and South America. The line also offers unique cruisetour vacations in Alaska, Australia, Canada, Europe and South America. Noted for "The Top Cruise Ships in the World," as voted by the readers of Conde' Nast Traveler (February 2008 readers' poll), Celebrity's current fleet will be joined by Celebrity Solstice in 2008, Celebrity Equinox in 2009, Celebrity Eclipse in 2010, and a fourth Solstice-class ship in 2011. For more information, call your travel agent, dial 1-800-437-3111 or visit Celebrity Cruises website.

Posted by Denise at April 21, 2008 10:59 AM